EVO*Mystic Creatures - Fairies
2017 Update - 14/07/2017 Review
- Life Tower feeds "old" (2014R, 2015 and 2016) faes;
- Life Tower withdraws crystals from Ysra to feed the versions mentioned above faes, and withdraws ale from Armory to feed the old versions warriors;
- New 2017 Fae version will eat normally from ysra;
- DON'T UPDATE: Halloween Buildings, Christmas Tree, Camping Tent;
- Walls only update on their final stage, if you don't have their final stage, just upgrade it, when you finish you will allready receive the current updated version;
- BUILDINGS YOU CAN UPDATE BY YOURSELF - Life Tower, Treasure Tower, Valkhyra Tower, Library Tower and Walls;
- IF YOU DON'T have any mana on Ysra and Armory you can also update them by yourself;
- IF YOU HAVE ALOT OF MANA, please contact Lu Scorpio or Khryst Neox to help you with it;
The EVO Team wishes that everyone enjoy this new version.
============================================
FAQ:
Q: How long will they live?
A: They can live up to 90 days, after that the EVO Fairies turn decorative mode, it will show its name when touched, will have "DECO" tagged and a pedestal will appear under her, the decorative Fairies will live eternally without the need of care or Mana Crystals.
Q: Do the EVO Fairies reproduce?
A: Actually all Fairies are female so they don't reproduce, however they can summon new eggs that you can touch to receive a new boxed fairy. DO NOT PICK UP EGGS TO THE INVENTORY! If rezzed the system will disabled the egg and will report you to our Cheating Protection Server and that can grant you a temporary Ban from the system or a permanent Ban from our Team if continues to try and cheat any item of this breedable game.
Q: How much time it takes to summon an egg?
A: A Fairy takes 8 days to achieve maturity and It takes a minimum 7-12 days (depending on the rarity)for a Fairy to summon an egg.
Q: How many crystals each Fairy uses a day?
A: Each Fairy uses around 100 crystals a day. A Fairy can live up to 3 days without crystals but if the Health stats goes bellow 20 the Fairy will not be happy and if the Health stats reachs 0, the Fairy will die.
Q:How many different types of Fairies are available?
A: There are the commons, rares, uniques, temporal (seasonal, hollidays, events, etc), mythical and unique in grid.
Q: What happens when my EVO Fairy dies?
A: Your Fairies can only die for lack of Food, use "EVO*Mystic Fairies - Fairy Crystals to keep your Colony healthy and productive, however if they die you can now Revive them with out Reviver.
Q: What's the Stats Text about?
A: The stats represents what is going on with your Fairies.
Name (Version) - The species of your pet
Rarity - Type and Rarity of your Fairy, the Types are (Common, Rare, Unique, Temporal, Mythical, Unique in Grid)
Magic Type - The type of Magic states what Fairy Species it belongs to.
High-Magic - This states the type of magic your fairie is capable of. For example a Healer will drop healing potions, others can summon extra mana for your ysra or even collectibles.
Age: Number of days of your Fairy
Mana: If it drops under 20% the Fairy will start to decay, keep it full with Mana Crystals on your Ysra
Health: Percentage Health of the Fairy, when at 0% your Fairy will died.
Mystic: When Mystic is at 100%, your Fairy will summon a new Fairy Egg to the colony.
!!ATTENTION!!: Eggs can't be picked up to inventory and re-rezzed, so don't pick up your Eggs! If you do you will lost that active Egg.
Just touch them to receive a new boxed Fairy from the server.
Q: How many Fairies can a Ysra hold?
A: Use your best judgment, the Ysra can hold over 30 fairies but remember that will rise the lag a little bit so try to keep no more than 30 per Ysra
Q: What are the Golden Orbs?
A: At the MainStore and HubStores there are dropboxes that will drop a Golden Orb every 5 min. You can catch them by clicking on them before anyone else does it. After clicking on a Golden Orb, the server will send one to you, be careful to not decline it. Inside the Golden Orbs you can find different prizes, from Crystals to Fairies.
To open a Golden Orb you will need a key. The keys can be found at the Mainstore or at the HubStores in the Key Vendors. You can also use the Evo Go Fishin and the 7 Seas System to fish up keys. You can found collectibles from either fishing, Golden Orbs, prizegivers, gatchas machines and events at hubstores. You can buy them from other collectors who are selling them.
The differents collectibles are:
Tier 1 - Acorn, Celtic Shield, Horns, Mushroom, Compass
Tier 2 -
Apples, Black Pearls, Blue Pearls, Red Pearls, White Pearls
Tier 3 - Water Rune, Air Rune, Earth Rune, Fire rune
Tier 4 - Cepter, Godmothers Crown, Headphones, Skull, Micro, Vinyl, power rune
Tier 5 - Cape, Boots, Weapons, Fairy Dust, Dress, Golden Pearl
Q: What to do if i need help and i can't find the answer i need in the READ ME page?
A: It is important you join the Mystic Creatures - Breeding Pets Group so you can recieve the notices. You can go through the previous sent notices and check if there are notices sent that have any information you might need to help you. You can also use the group chat for help, a CSR will give you assistance. We also have a ticket system through the website that you can use to send a ticket. The ticket will be replied as soon as possible, the maximum time for a reply to your ticket is 48 hours.
=============================================================
TO GET STARTED
Ver.2014R
EVO*Mystic Creatures - Ysra Relicarium Ver. 2014R - This is the portal to the Fairy Realm it will transform Mana Crystals into Mana that your fairies will use, it also relocates your land lost fairies. The Ysra is the center of your colony and will also you inform you about the quantity of remaining mana, and the mana spent. It will also give you intel about the status of our servers. The top crystal will tell you if either is safe to click eggs or any other items.
As the following images show: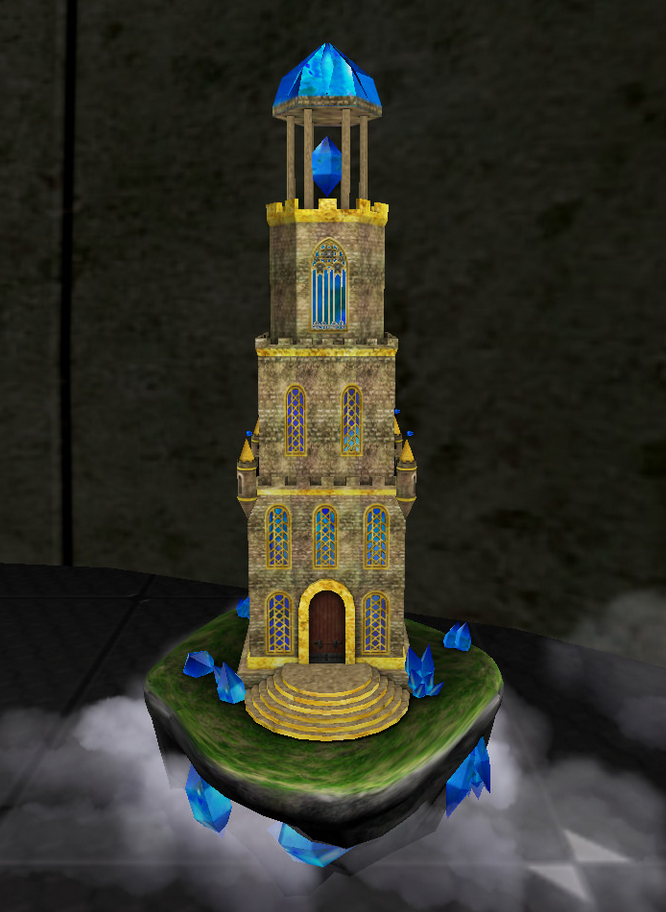 If the ysra shows as this one above it means it's all safe and you can click your eggs, collectibles, etc..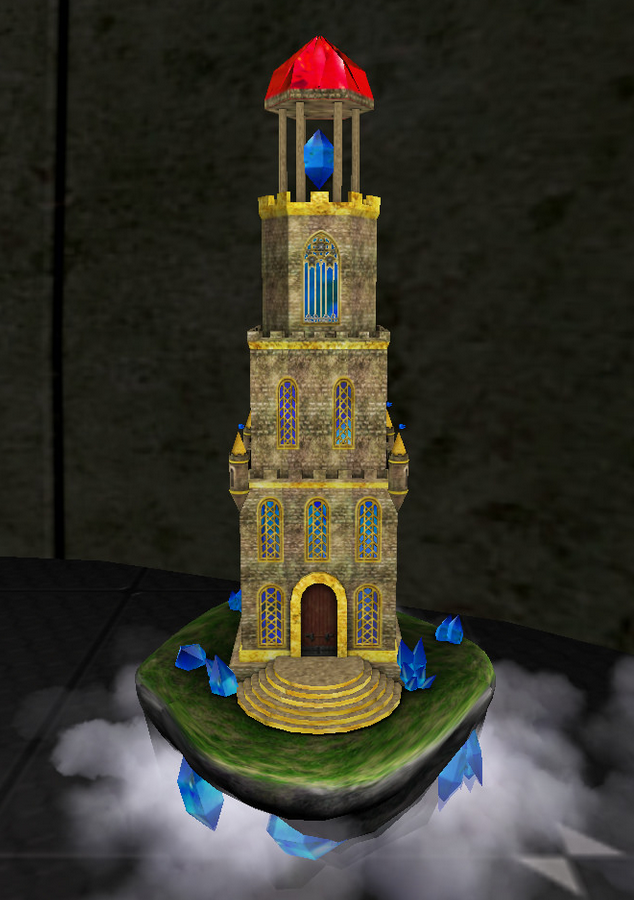 If the Crystal shows up in red it means the servers arent up, and you should not touch eggs, collectibles or do major changes.
============================================
STARTING - The easy way to start your EVO Fairy Colony
1st - Rezz a Ysra and place her in the wanted spot.
2nd - Rezz your Mana Crystals, touch it and touch your Ysra to fill it with crystals.
3rd - Rezz the EGGS TOWER, and she will locate herself on the right place.
4rd - Open your Fairy box and touch it to unpack your Fairy. Rezz the Fairy and she will locate herself into the nearest Ysra.
And it's all set!
============================================
MENU
The EVO Fairies have a menu where you control the settings.
Shop - Takes you to the Marketplace EVO SHOP
Help - Gives you this notecard.
Movement - Stops and resumes your Fairy movements.
Stats - Brings a second menu
Show - Show all information
Hide - Hide all information
Name - Shows only the Fairy Name
Portal - Takes you to our Website Portal for info and support.
=============================================
2014R Major Changes
- You no longer are allowed to change the fairy names. They are very proud and like to keep their original names.
- The Ysra no longer makes noisy sounds.
- The Ysra has a new feature to display on main chat her stats.
- New Buildings with different features.
- Weather System
- New High Magic System
- ...
=============================================
For more information contact:
KhrysT Neox
EVO Breeding CO. CEO
Ragnar Artful
Systems Support Officer
Lu Scorpio
Post-Sales Support Officer